Alopecia Areata (Patchy Hair Loss) Treatment
Experiencing bald patches or localised areas of hair loss?
Alopecia areata is a type of hair loss that causes patches of baldness to appear on the scalp. It is an autoimmune condition that arises when the body's immune system attacks its own cells, specifically the hair follicles. This interferes with hair growth and causes hair to fall out.
There are 3 main types of alopecia. The most common form is alopecia areata, where there are one or more patches of hair loss on the scalp. Less frequently, alopecia totalis may occur, in which all of the hair on the scalp falls out. Alopecia universalis is characterised by loss of hair throughout the entire body.
Patches of hair loss may range in size from the diameter of a small coin (common in the early stages of the condition) to larger, interconnected areas of hair loss.
Don't worry. We're here to help.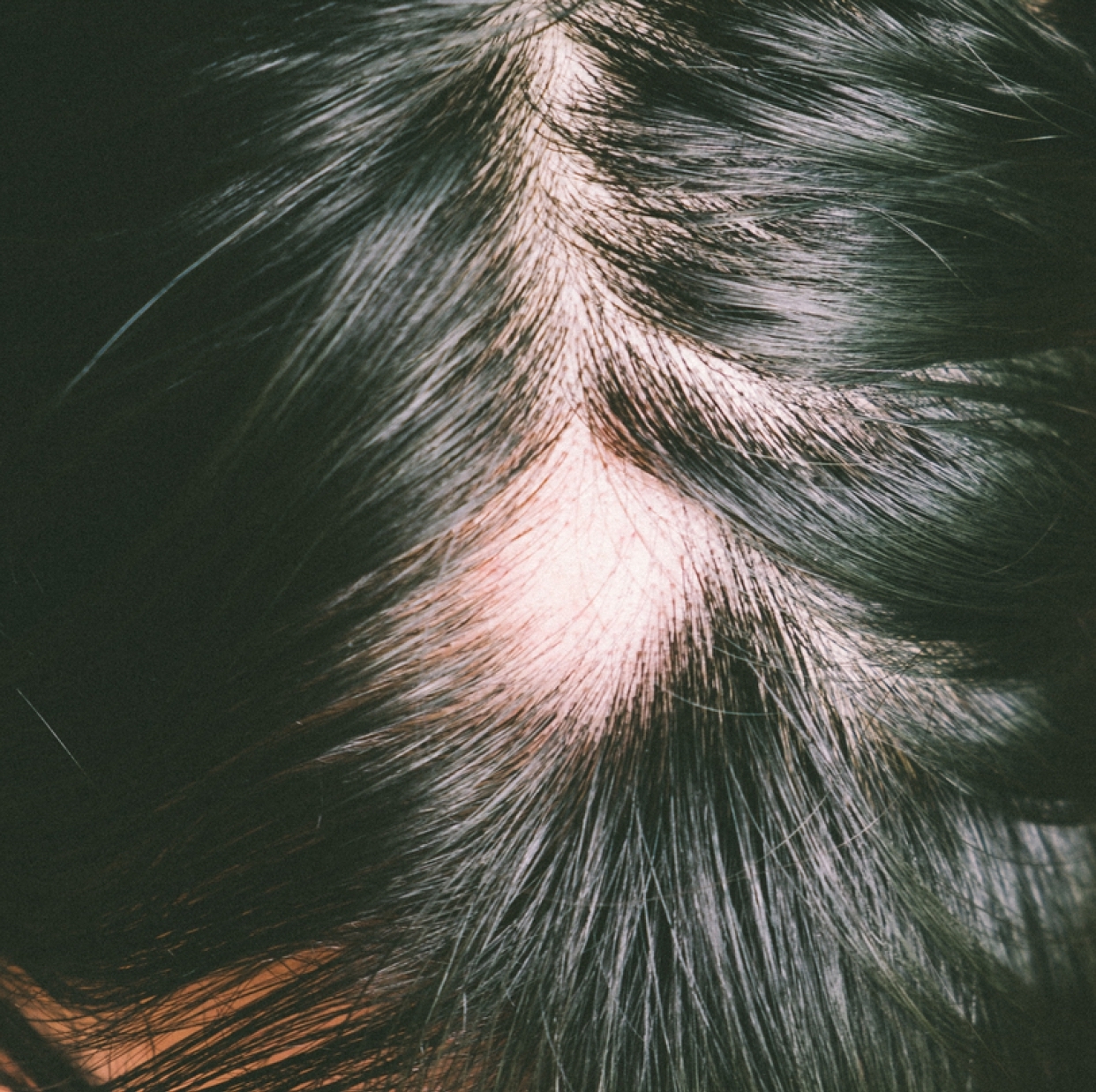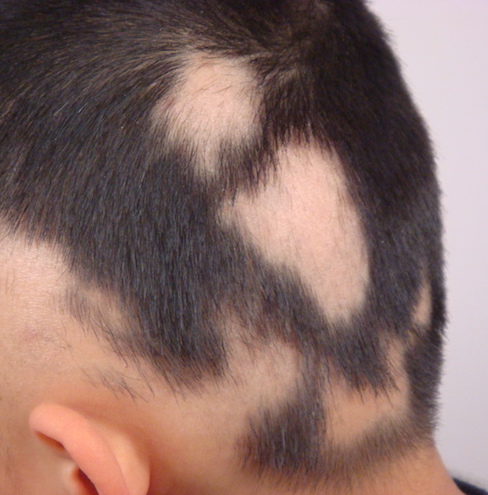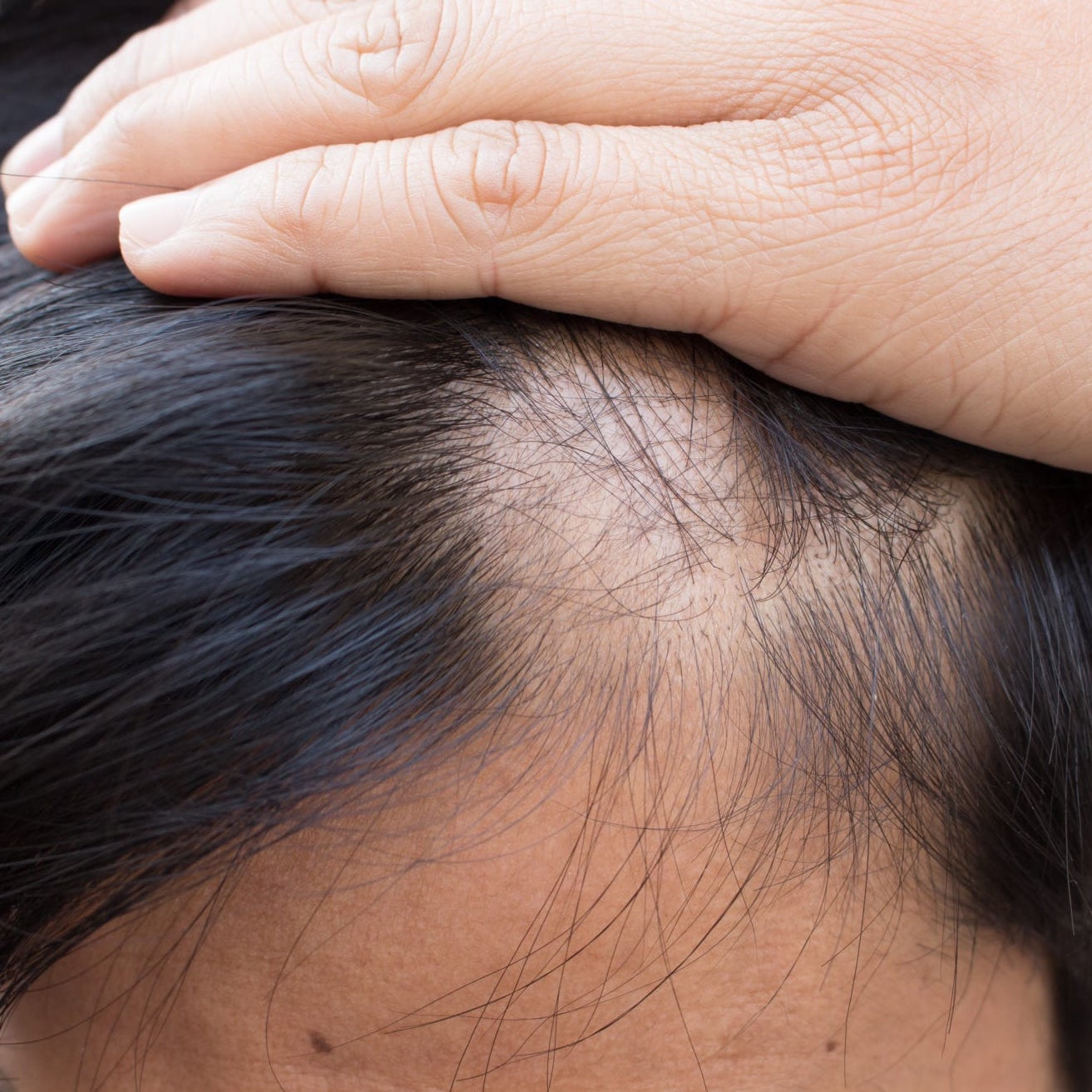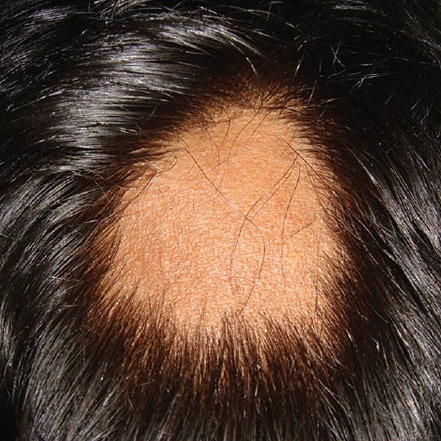 Hair loss is a complex condition. Alopecia areata typically progresses quite rapidly and may be relatively sudden in onset. According to current knowledge, there are suggestions of genetic links, with alopecia tending to occur more frequently in individuals who have other family members also affected by alopecia. It appears to affect men and women equally.
After three decades of treating a broad range of hair loss signs and symptoms, we have also found that alopecia areata often presents in individuals with a family history of other autoimmune conditions, ranging from allergies to rheumatoid arthritis, diabetes, rheumatic fever, lupus, psoriasis and vitiligo.
In other cases, alopecia may develop due to some external 'trigger' causing significant internal imbalance or upset. This is often seen in individuals who experience sudden patchy hair loss after a significant event.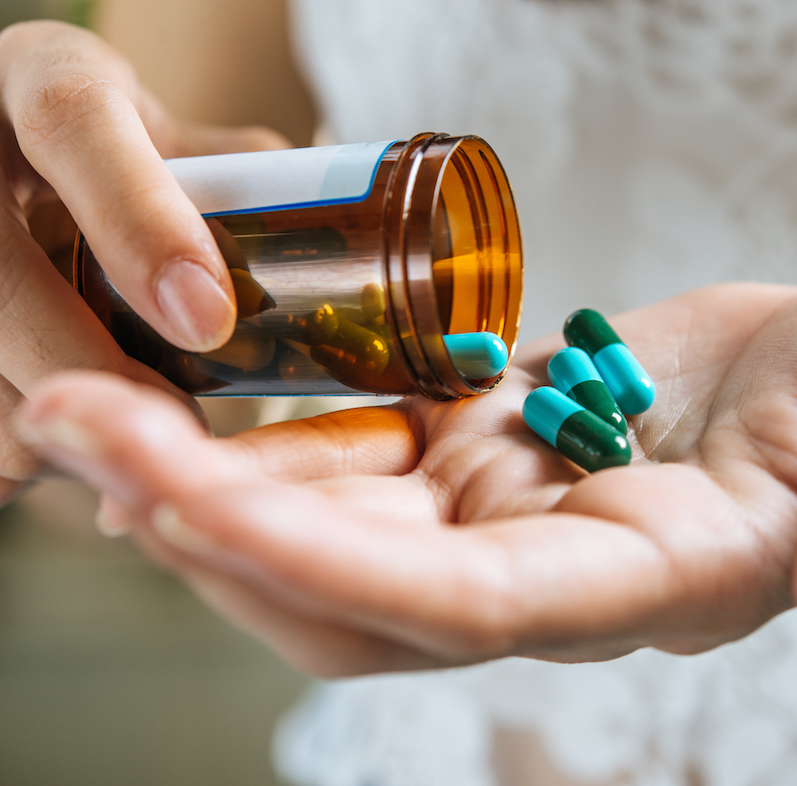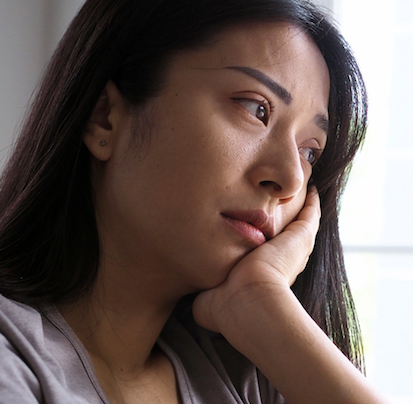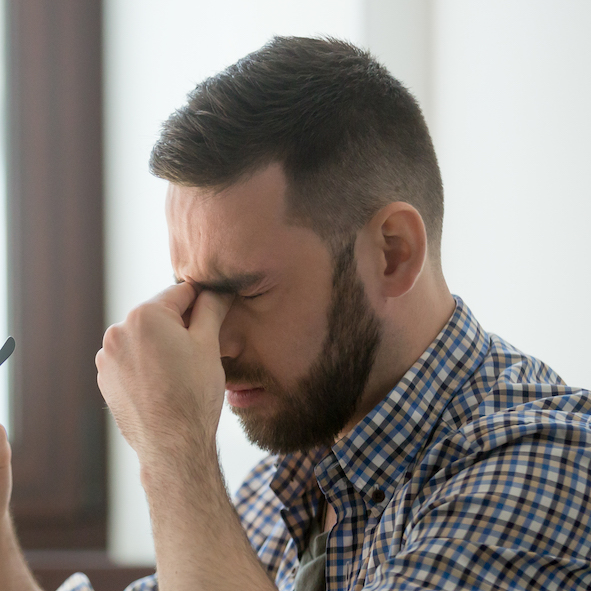 Examples include:
Severe stress
Trauma (emotional and psychological)
Certain medications (particularly if taken over the long-term)
Overexposure to chemicals
Excess exposure to artificial hair products or styling
Illness
Depression
Anxiety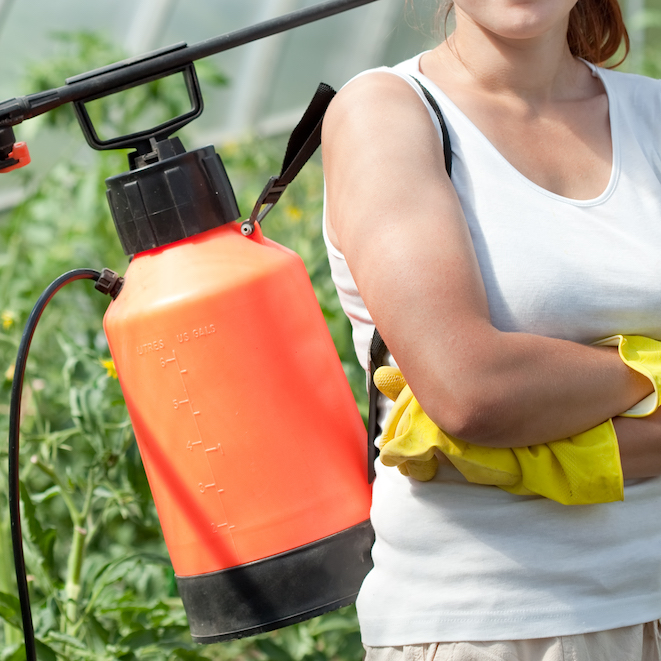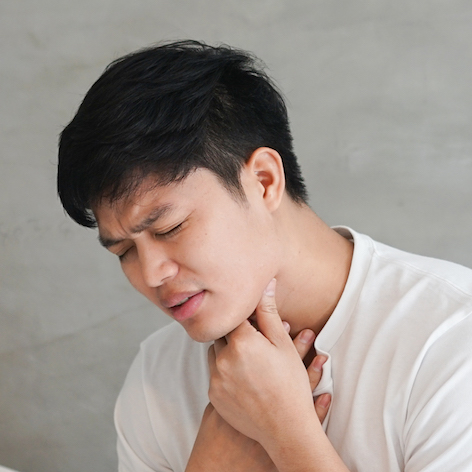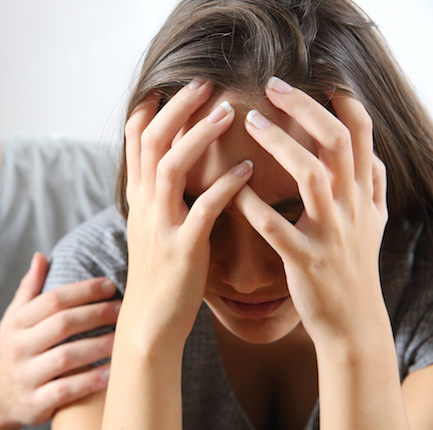 SRS Hair Clinic is a Leading Expert in Hair Loss Treatment
With over 30 years of experience, our team has successfully treated 1000s of people like you throughout Europe, Australia and New Zealand. We've developed a reputation for excellence and incredible results – giving you a boost of confidence and restoring your self-esteem.
We have successfully provided professional advice and the best available solution for all types of hair loss including receding hairlines, general thinning, hereditary hair loss and more severe and extensive cases such as alopecia areata (patchy hair loss). We also provide professional advice for people suffering damage due to chemical burns or chemotherapy-induced hair loss.
Your personal consultation with a member of our fully trained and professional team is dedicated to taking the time with you to get to the root of your hair problem. Our expert hair and scalp specialists not only provide a full hair analysis using state of the art technology but also evaluate individual hereditary, lifestyle and environmental factors which may have an influence on your hair loss.
Our consultants will help you understand your options and together plan the solution that best works for you.
How Does SRS Hair Clinic Achieve Results?
We pride ourselves in that our treatments are 100% natural with an over 85% success rate so that NO nasty chemicals are dumped directly into your scalp or into your bloodstream.
It's a simple, easy remedy with extraordinary results – so much so that we're also consulting patients overseas via Skype.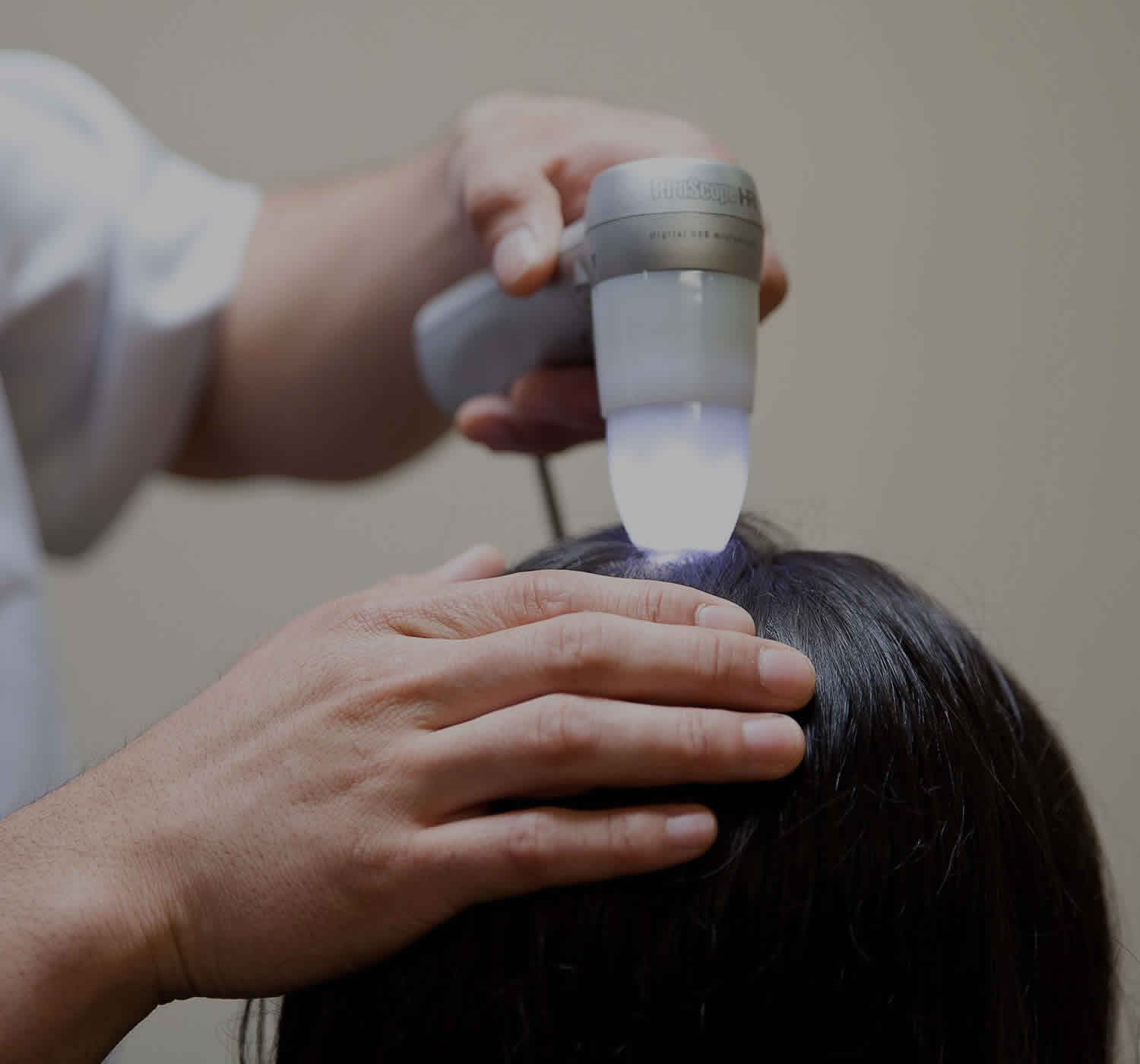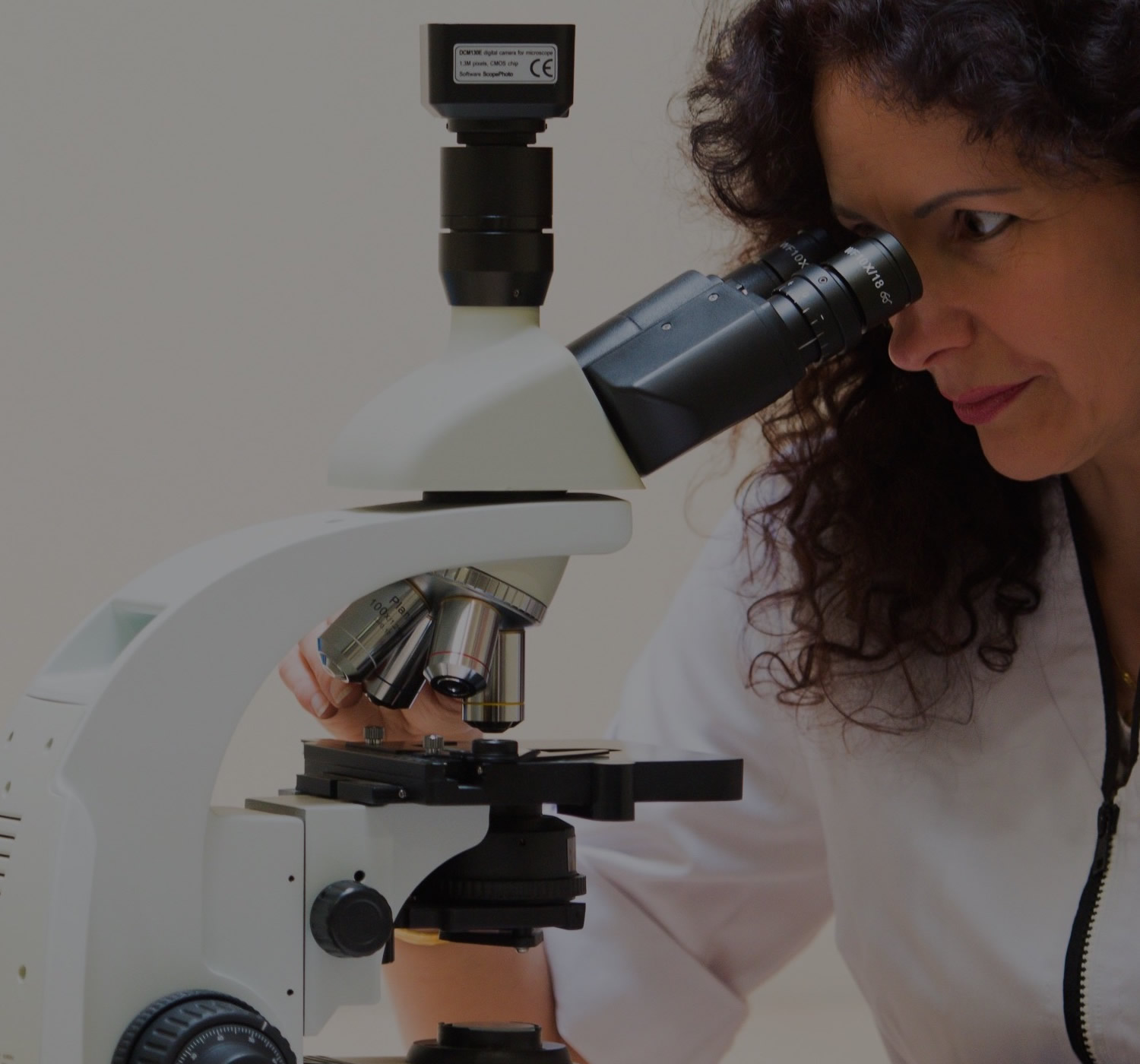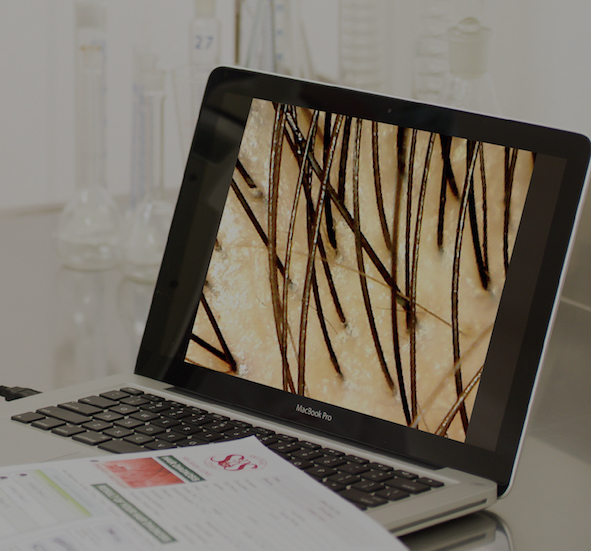 We begin with understanding the root cause of the problem by conducting our one-of-a-kind Microscopic Hair Analysis.
Our expert team will not only provide a full hair examination using two different microscopes, but also evaluate certain hereditary, lifestyle, and environmental factors that may have an influence on your hair loss. This allows us to get a deeper insight into how advanced your hair problem has become.
Once we evaluate your results, we can begin the treatment process. Regular hair analysis check-ups  will also be performed every 3 months following the start of your treatment to check your progress and document improvements with reference to photographs taken throughout your treatment.
With our successful, 100% natural treatment and our revolutionary 3-IN-1 FORMULA, SRS Hair Clinic has helped thousands of people just like you achieve significantly improved hair quality, greater self-confidence and more satisfaction in their appearance.
Revolutionary Hair Growth Formula – Made in New Zealand
You may be among many who have tried numerous other hair loss medications available on the market, with limited or no results. Many such drug-based treatments can have negative side effects, or may not be suitable for women. Furthermore, they typically require a life-long commitment – once you discontinue use, you may find that your hair loss not only picks back up, but that there is a period during which hair loss may even worsen as all the hair that was retained falls out. For alopecia, the most common short-term option offered includes steroid injections.
At SRS Hair Clinic, we have spent many years researching the root causes of hair loss and studying common hair loss triggers in greater depth. This allowed us to develop a powerful, 3-in-1 formula – the SRS Healthy Hair Tonic.  This 100% natural hair enhancing formula is designed to support healthy hair and to nourish and rejuvenate intact hair roots on the scalp to optimise growth.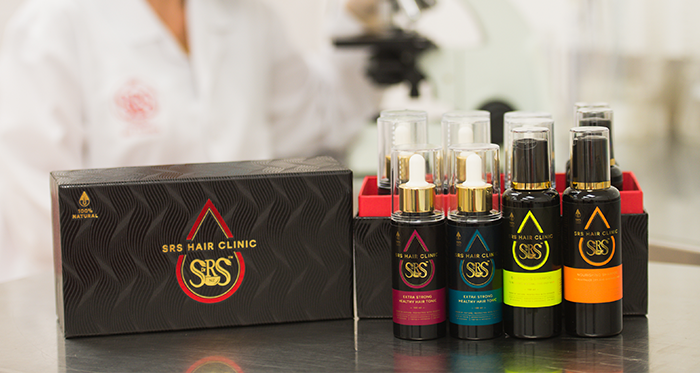 Our ground-breaking 3-IN-1 FORMULA has achieved great success over the past several decades, particularly throughout Europe, Australia and New Zealand as well as the rest of the world. It is free of chemicals and exhibits zero side effects.
Made primarily of Himalayan herbs, this 100% natural product is suitable for women, men and children of all hair types and works to improve the overall quality of your hair as well as to actively clean and clear your scalp.
"I used to have alopecia when I first came to this clinic. After three months of treatments I am amazed the [sic] result I got. Many thanks."
–  W.D.
"Wow…it is great! The spot is gone, hair being improve [sic]. Awesome!!"
–  D.M. 
Help Grow Your Hair Back with SRS Hair Clinic's 100% Natural Treatment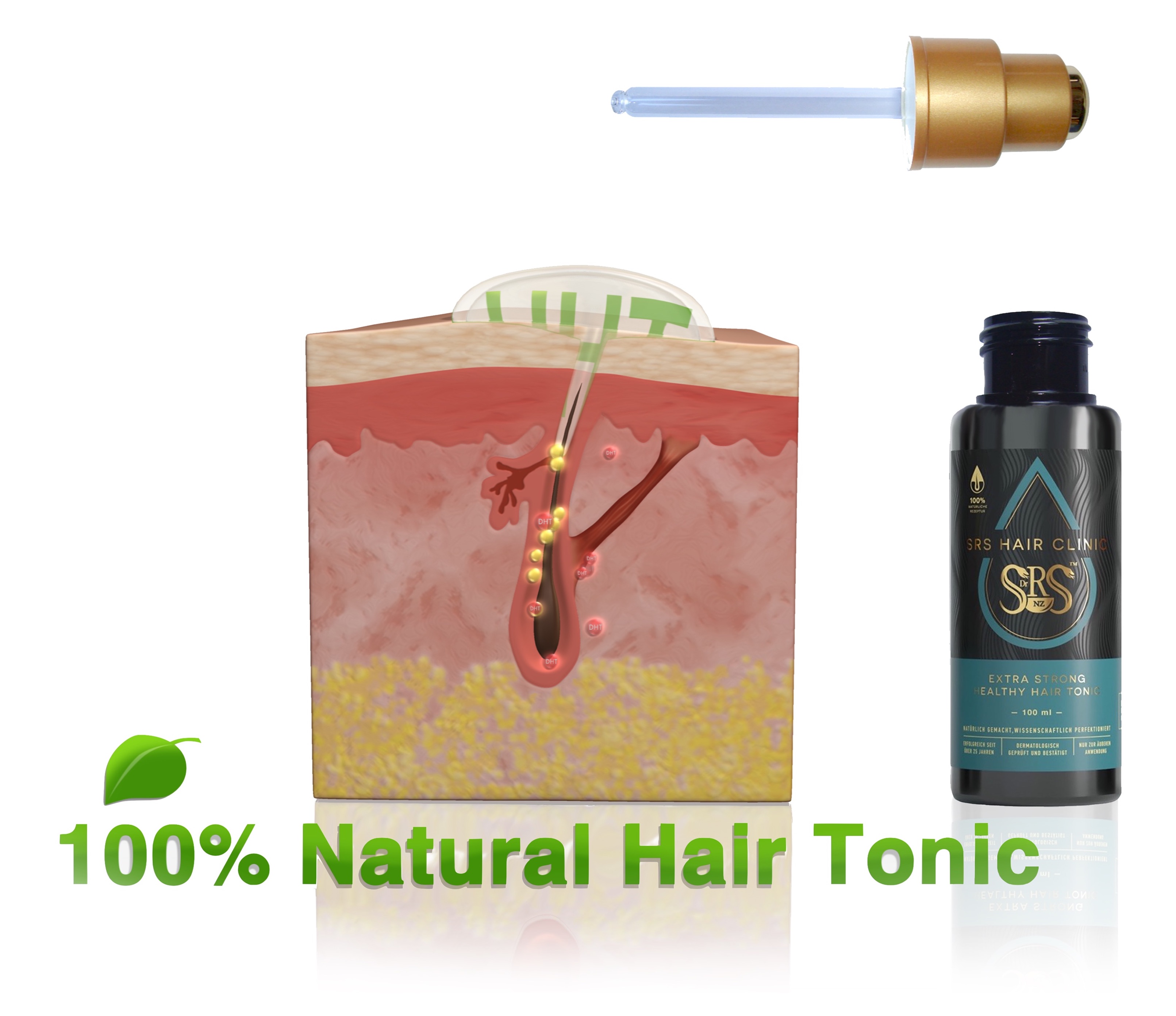 SRS Hair Clinic's "Healthy Hair Tonic 3-IN-1 FORMULA"
100% Natural Ingredients
Zero Side Effects
Fast Acting Formula
Over 80% Rate of Success
Revolutionary Original Formula Scientifically Proven in Europe
Provides nutrition for healthy hair
Supports the circulation to the hair follicles and roots
Helps strengthen weak hair follicles and hair roots
Over 25 Years of Success Worldwide
Backed by Countless Client Testimonials
Proudly Made in NZ
Developed with No Animal Testing
NO Surgical Procedures
NO Wigs, Toupees or Other Gimmicks
Internationally proven and proudly New Zealand made, SRS is free of animal testing and manufactures its hair treatment formula according to the strictest quality control standards.
This treatment is a non-oily, non-greasy formula that is undetectable when applied to your scalp. Nobody will know that you are applying anything! This fantastic product is also backed by our unbeatable service. SRS Hair Clinic provides a hair analysis check-up every 3 months following the start of your treatment, where one of our experienced consultants will check your progress and document improvements with reference to photographs taken throughout your treatment.
Overall, this revolutionary formula works to provide your hair with a healthy base, which is a clean, clear scalp that is free of oil and dandruff, and creates a natural hormonal balance to support healthy hair condition. Once these conditions are set, healthy hair should simply become inevitable.
As the formula is absorbed by the scalp, the hair root receives optimal nourishment, allowing the hair follicles to rejuvenate and produce thicker and stronger hair to create a fuller and healthier head of hair. As a 100% natural, topical formula, SRS provides you with the premium solution, which works rapidly to give you natural and beautiful hair with zero side-effects.
View images of our product at work on some of our alopecia areata clients: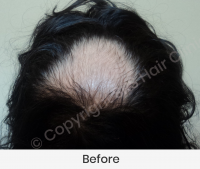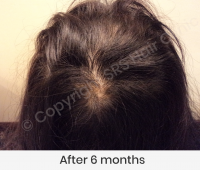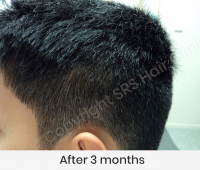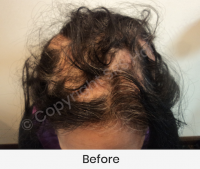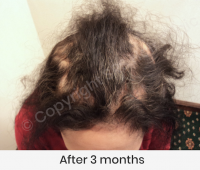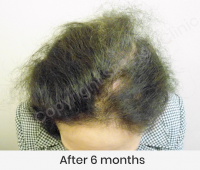 How Soon Will I See Results?
Before you can start growing new hair, the Healthy Hair Tonic must first create the appropriate conditions for optimum growth on your scalp.
Your hair growth will begin to visibly appear depending on how consistently you use the SRS Healthy Hair Tonic 3-IN-1 FORMULA and how advanced your hair problems were prior to commencing your treatment as well as other key factors such as genetics, your medical history and what medications you may be taking.
It is important to realise that before any visible hair growth begins to develop, there needs to be an immense amount of rejuvenation that must occur underneath the skin first.
These developments are only visible when viewed under a microscope typically after the first 3 or more months of your treatment (depending on the severity of your hair loss). Unclogging follicles and removing accumulated sediments and excess DHT will require time and patience.
Once this process is well underway however, you'll achieve a healthy scalp that is free of excess oil and DHT, and after this you will begin to notice and enjoy the visible effects of new hair growth. Overall, you will be pleased not only with the amount of hair that you regain, but also with the general health and vitality of your hair and scalp.
Scientific Study of the Healthy Hair Tonic
A study undertaken over an 18-month period in Europe on the effects of using the SRS hair formula confirms that more than 80% of clients obtained good to very good results.
Conducted by Professor Dr. J-L Loescher of Germany during mid-1990 to late 1991, the research studied a random sample of 190 patients chosen from two different branches of the Rupinder Singh Sidhu Ltd Hair Clinic. The study featured 148 men and 42 women.
The study's 190 users displayed a total of 388 symptoms of hair damage prior to use of the treatment, although it is important to note that hair damage must be considered on an individual basis and cannot therefore be generalised.
This resulted in an average of two different symptoms per user, as displayed below:
Classification of Statistical Pattern of Hair Damage
Diffuse fall-out
Receding hair
Top pate / Tonsure
Full baldness
Alopecia areata
Greasy scalp and hair, itching and dandruff
Hormonal disorders or treatment by a doctor according to the patient's statement
Genetic legacy or inheritance
Dry scalp, brittle hair and fingernails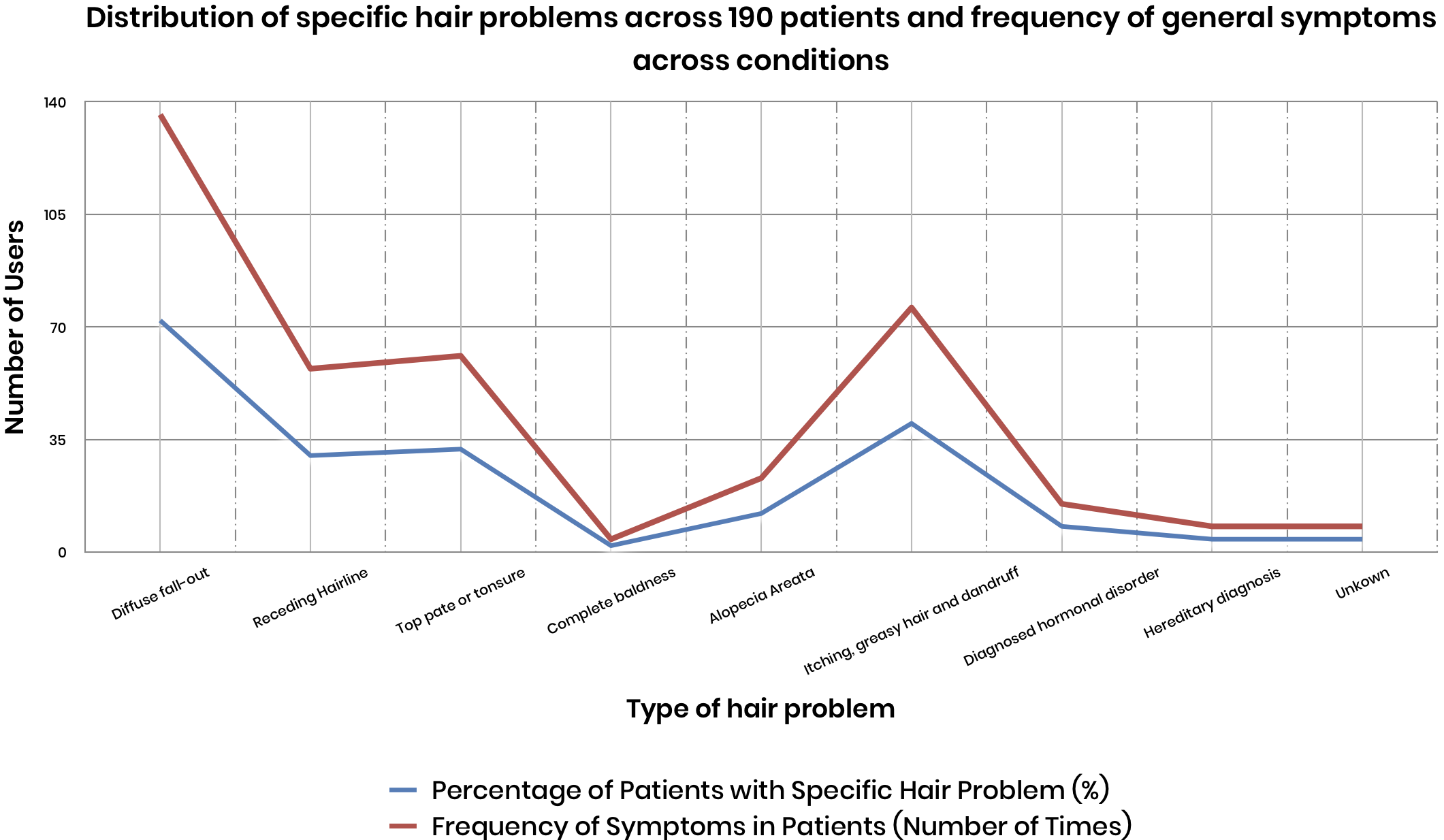 The Results Speak For Themselves!
Over 80% of all users of the Healthy Hair Tonic confirmed experiencing good, very good and exceptionally good results.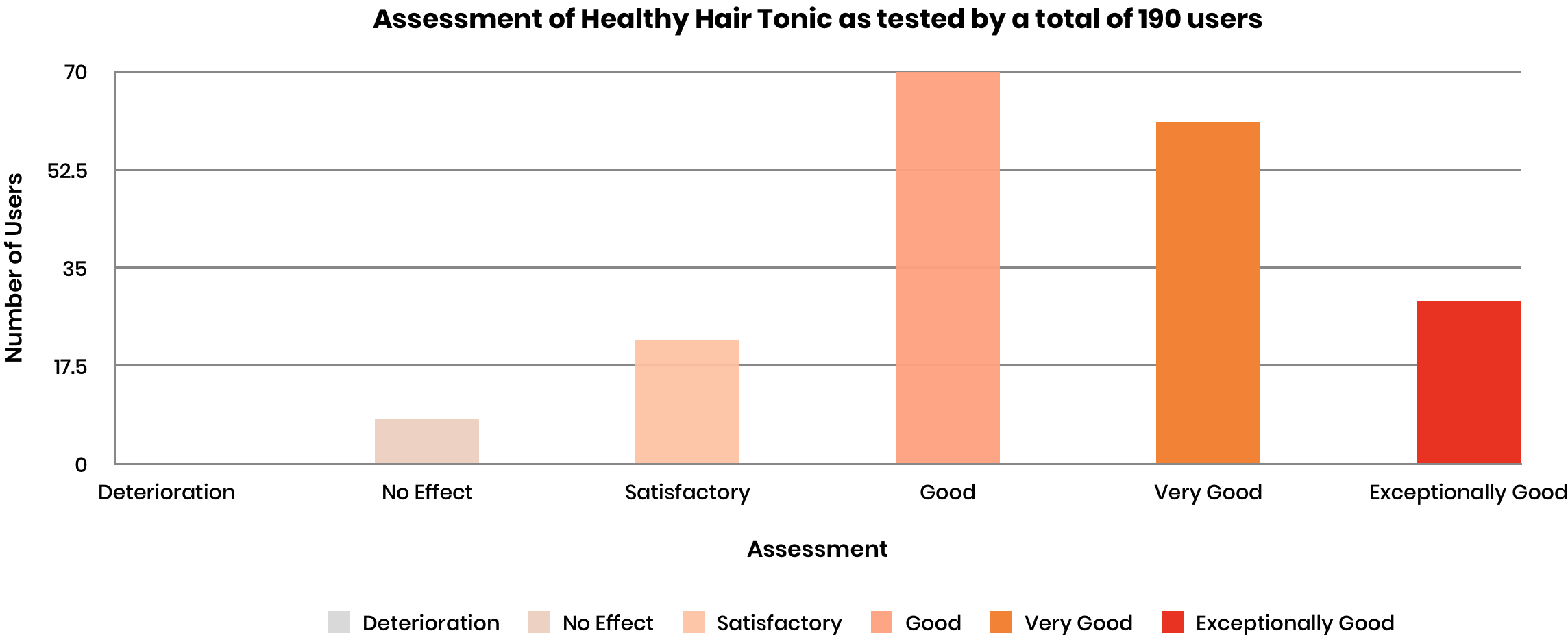 SRS Hair Clinic Can Help You – So Book Your Appointment Today.
Hair loss is progressive, so the earlier you address your hair problem, the better the outcome. Make your hair healthy again and prevent further hair loss and thinning, increase your hair density, and help stimulate hair growth with the SRS Healthy Hair Tonic 3-IN-1 FORMULA.
Our friendly team is happy to help answer any questions you have during your consultation, and you are welcome to bring along your partner or close family members if you wish.
Book your appointment now by calling 0800 348 616 or by clicking the link below.